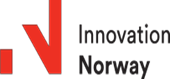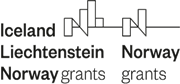 Sredna Gora AD is proud to announce the signing of a grant contract with Innovation Norway under the programme "Business development, innovations and SME". The project activities will be finished before April, 30, 2023. The total project value is 1 108 000 EUR and the funding from Innovation Norway is 500 000 EUR
The project name is Grow Greener based on our strategy to grow but with responsibility to the environment, our people and the society as a whole.
The main outcome of the project is to increase the company's competitiveness through optimization of the production processes as well as reduction and better utilization of the waste generated at the company. We shall be investing into an Ultra violet roller coating line and a Four sided molding and profiling machine that will result in optimization of lacquering and profiling processes. The project will also support an investment into increasing the capacity of the pellets production line and improving the working conditions.
The project will create an important value for the company. The main social benefits from this project are the 10 new jobs which will be created in the region.